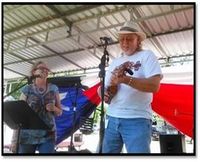 MICHAEL ANDERSON - Michael began his career performing at a young age backing his grandfather who played fiddle and told stories of 'the way things were' when growing up in the Central Texas Norwegian community of Norse. Later as an international touring and recording artist with the Country Gazette, Michael toured as an 'artist-in-residence' for the Oklahoma Arts and Humanities Council, the Mid-American Arts Alliance, the Texas Commission on the Arts, and the 'Augusta' Heritage Arts Workshops in West Virginia.  He worked to help promote the education and preservation of folk traditions through music, song, and storytelling singing ballads, telling stories and conducting workshops and seminars. Guest Teller in both the Rising Star Concerts, and the Sacred Tales Concerts for the Texas State Storytelling Festivals, he has several CD's with his original music.  For more info on Michael, go to

www.facebook.com/Walking-The-Beauty-Way-413911935451943/?fref=ts

, or www.reverbnation.com/michaelanderson4.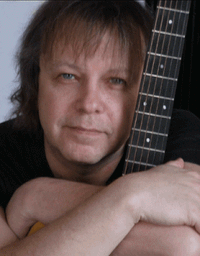 ALAN BEAUVAIS -  Alan has been making up songs and stories in his head for as long as he can remember. He picked up a guitar for the first time in 1978 and was writing songs not long after.  He was in the Air Force at the time and when he was honorably discharged in 1981, he moved to Texas.  He never really wanted to make a living with his music because he always felt that if this thing that was so important to him became his job, then it wouldn't be the same.  He never wanted it to be something he had to do to put food on the table.  His music is his creative outlet.  He can say in absolute sincerity – he doesn't know where he would be today without it.  So, he began to hang out with guitar players and songwriters and in 1994.  He first joined the Fort Worth Songwriters' Association in 1995, and then became the Vice President.  He has played in coffee shops, bars, festivals, on flatbed trailers, on TV, internet shows, parties and weddings on the beach.  Never because he had to and he only wrote and played what he wanted and as the poet said "has made all the difference".  Alan is presently the Vice President of the FWSA again and concentrates on community outreach opportunities. He wants to share his love of songwriting with other songwriters - beginners and old pro's alike.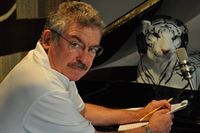 MIKE CONNER - Mike has been playing the piano since he was about 5 years old.  Playing and composing by ear, he began recording in high school with a reel to reel tape recorder, continuing to present day technology with a few professional studios in between.  Mike has recorded songs for numerous occasions, with a few rare live performances in between.  Although a majority of his songs are instrumentals designed for TV and movie backgrounds, a few have lyrics.  "Don't ask me to sing 'em though," he laughs.  "I'm not a singer."  When asked what has helped him the most in his music career, he responds, "Definitely FWSA.  There is so much to learn and the networking and information available through this association is invaluable."  He is currently working on a studio CD that will be entitled "Finally."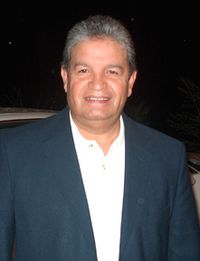 JOE CRUZ - Joe was born on September 7, 1946, on a farm near Caldwell, TX, but he wasn't alone. He had a twin brother named Jessie. All in all, Joe had 11 siblings (3 sets of twins). He wrote his first song while raking hay on a John Deere tractor.  Guess you could say he was country.  He must have been around 14 yrs old.  When he was 15, he joined a band from Bryan, TX, called Johnny and the Diamonds.  After a couple of years, he formed his own band "The Romans".  They played country, soul, and popular music of the 60's in dancehalls all over Central Texas.  After a stint in the Air Force, he ended up in Houston and started Joe Cruz and the Cruisers in 1969.  He signed with Gilley's during the Urban Cowboy days and when his contract was up, he moved to Ft Worth in 1984.  A few years later, he met with a dozen or so people in the back room of the White Elephant Saloon and they talked about forming the Fort Worth Songwriters' Association.  With his friend Bob Bryan, Joe pushed until they gained 501(c)(3) non-profit status.  Bob and Joe wrote quite a few songs too.  Joe is retired now, but still love to write and help young writers learn the art.  You can find his CD at www.cdbaby.com/joehenrycruz .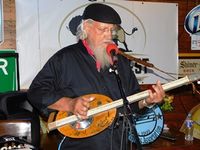 THEODORE A. HENNING II - Theodore A. Henning II is a self-styled folk artist, musician and singer who lives in Fort Worth, Texas.  His musical interests span several genres for which he writes his original music compositions.  His complete bio and discography can be view at www.theodoreahenningii.com.  Follow his ruminations blogs at http://www.wideastexas.com.  Additionally, his recorded music can be found on Facebook (search his full name), Amazon, iTunes and other streaming sites.  Check his website above for current gigs and info.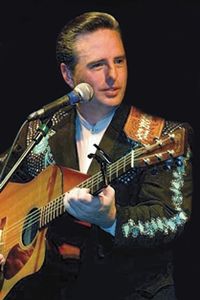 ALLEN HURT - Allen Hurt has been entertaining music fans since an early age and has written over 1500 original country and bluegrass songs, some never recorded.  Known for wearing the traditional rhinestone suits and singing with a unique high lonesome tenor voice that would become his trademark sound.  Over the years, Allen's music has gained airplay on radio stations throughout the US and Europe.   His career would cross paths with music legends such as Ray Price, who Allen toured with and shared the stage for many years along with other greats like Gene Watson, Bobby Bare, Del McCoury and his long time mentor Porter Wagoner. His musical talents have earned him the Gatesville Texas Country Music Hall Of Fame Entertainer Of The Year for 2013 and Male Vocalist Of The Year for 2014 and Male Vocalist of the year for 2015.  Continuing to write songs and play the Country music he loves, Allen proudly performs today with his band "The Mountain Showmen" and is a Inductee into the Gatesville Texas Country Music Hall Of Fame for his many years of traditional country music performances and dedication to his craft as an entertainer, Member of the Country Music Association (CMA) and is also an honorary member of the Fort Worth Songwriters Association, For information about Allen, go to

www.allenhurt.com

or

www.youtube.com/allenhurt

.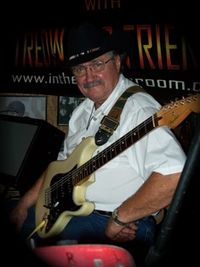 JAMES MARVIN NITSCHKE (Deceased). James was originally from Mukwonago, Wisconsin, but came to Texas back in 1978.  He was involved in music from an early age and began playing his first instrument, the ukulele at age 10 years old.  From those earliest days James was hooked on music and learned to play over 10 different instruments including the ukulele, guitar, accordion, and banjo.  His early influences in music included Ricky Nelson and his father, Marvin Nitschke, also a professional musician.  He began songwriting around his 20th birthday.  James performed at various venues around the area.  He specialized in 1930 to 1970 cowboy songs and enjoyed sharing his music in live performances.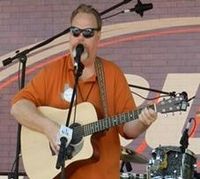 ROB OWEN
-   Rob has a multi-faceted music background.  He began his songwriting career in the 1980s, and has had many opportunities to perform his original songs, while stationed in foreign countries with the US Army -- including many German festivals.  He also performed for the troops in Baghdad, Iraq, as a U.S. Contractor.  He now lives in Burleson, TX and served as President of the Fort Worth Songwriters' Association for a number of years.  He has performed with Grammy Award Winner, Brad Davis, served as a judge during the "Cowboy Idol" contest in Fort Worth with Justin Frazell, television host of "Lone Star Roads", and was interviewed and appeared twice on the live radio program "Music Scene Live".  Several of his songs were featured and played on KFYN 1420AM, "The Warrior" and "The Bill Rainey Show" radio program, NBRN-FM, out of Nashville, TN.  His songs "Send You Home" and "I'm Going Back to Texas" were also selected in the top ten of the "Ruby Almond Songwriter Contest".   For more info on Rob's music, go to

www.reverbnation.com/robowen

.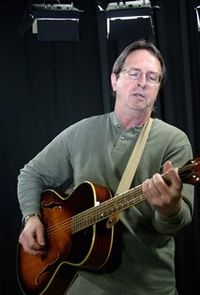 MEL STRAIT - "I started playing guitar at age 7.  It's hard to know exactly when I wrote my first song.  I suppose that depends on how one interprets the definition of writing".  Juggling multiple career objectives has always just been part of the game as Mel Strait performed musically, worked radio and TV, and eventually settled into academia.  Along a career path almost as crooked as an Arkansas country road, there were several near misses with mainstream music success, opportunities to focus on announcing, and a lot of personal satisfaction producing television programming and guiding students to successful careers of their own in TV.  Through it all, music has been the thread that stitched the pieces together.  The writing has expanded to include music beds for commercials, soundtracks for presentations and programs as well as traditional songs to be performed live or heard in recordings.  "With all the changes in the technology of music, keeping up can alter the focus of a serious musician."  Although commercial success has eluded Mel for now, opportunities are always just around the corner.  He is convinced his years of networking will eventually offer him lucrative commercial opportunities.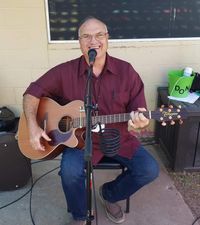 Rick Tate - Singer songwriter from the Ft Worth area, now Burleson, Rick has been singing and performing at churches, restaurants, and other local venues for over 35 years, and a member of the Ft Worth Songwriters Association for over 20 years. Rick writes and performs songs about life as a father, son, friend, and husband that reflect his spiritual upbringing. With 2 brothers in the ministry, and a life of church membership, ministry in song and serving has always been a focus in his life. Winner of a Ranch Picking Party contest, 2 FWSA Gospel Song contests, and 4 FWSA comedy song contests, Rick tries to appeal to the venue crowd. You can visit Rick's website for more information. www.ricktatemusic.com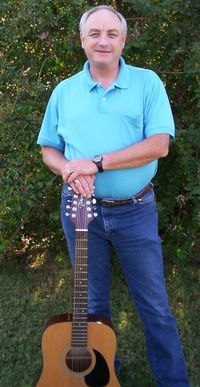 JOHN TERRY - John was born and raised in Waco, Texas, in a musically inclined family – his mother sang, his dad played guitar, and John and his three brothers all play guitar.  His  sister and two of his brothers also play piano. John's songwriting career got started when he was about six, composing his own lyrics to fit his sister's Camp Fire melodies; later, he began to write lyrics, and his younger brother would come up with the music.  While in college, he learned to play the guitar, and expanded his writing to include both melody and lyrics.  John first joined the Fort Worth Songwriters Association in 1995; in 2001, he started attending FWSA's weekly Open Mic, volunteered as newsletter editor, and began ten years of service on the FWSA Board of Directors, including five years as President.  During that time, he began to focus more intently on his writing – both in the craft of writing, and in the volume of songs he wrote.  In 2002, the lyrics to his song, "Neumann's Farm" won an American Songwriter Magazine Lyrics Contest; that same year, he won an "Honor Award" from the Great American Song Contest for his song, "Whole Lot of Good".  Currently, John travels to Nashville about six times each year, attending workshops, networking, co-writing, and performing at writer's nights.  In addition to FWSA, John is also a member of the Nashville Songwriters Association International (NSAI), and currently serves as Regional Coordinator for the NSAI Dallas/Fort Worth Chapter.  Check out John's music at

www.reverbnation.com/johnaterrysongwriter

.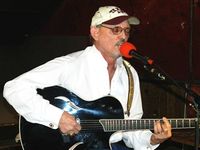 GUS A. WOLMAN, III - Gus was born in 1950, an Army brat, on Guam, in the Marianas Islands. One of three children, Gus traveled the United States and the globe as a military dependent, accompanying his parents to places like Alaska, Hong Kong, the Philipines and Japan, while also living in 11 States before he enrolled in Texas A&M University, in 1968.  As a child, Gus flourished as an athlete.  His travels allowed him to box competitively as well as to play Rugby, basketball, soccer, badmitton, ping-pong and softball.  Gus was constantly exposed to music of all types from Sinatra to Wynette (he has a special fondness for the Texas Aggie "War Hymn").  He learned to play guitar at age 12 and sang and played in a number of bands including Pop, Rock, and Soul while growing up.  Life was not always easy.  Gus has battled alcoholism, drug addiction, and compulsive gambling.  He has lost two wives and many relationships and friendships in the process, along with most everything that meant anything.  But he was "re-born" in June 2004, while living on 23 acres near Gainesville, Texas and attending the New Life Bible Church (Ben Averitt, Pastor).  Now a believer in the Lord, Jesus Christ, Gus continues his fight with the help of the Lord and his church family.  In 2000, while attending to his very ill father, Gus' dad encouraged him to write songs and to get out and perform them.  At this point, Gus found the FWSA and began growing another "family" that loved music as much as he did. Gus has been a strong supporter of FWSA ever since.  For more info on Gus, please go to www.wccmp.com/bios/gusW_bio. Html.  WINNERS CIRCLE COUNTRY MUSIC PUBLISHING - What would happen if somebody came along and said, "I love people and I love music, and I'm gonna start a company where we shoot straight pool?"  As president of WCCMP, Gus' primary responsibility is number one, to the Lord, Jesus Christ, and to every person working or associated with our company.  Our label and publishing company stands for professionalism, honesty, integrity, loyalty and the desire to succeed.  Our goal, daily, is to conduct business in a Christian like fashion.  We play by the rules . . . but we play to be winners!  Our people strive to provide a vehicle whereby a talented person with great desire can succeed.  We honestly hope to help every person that we touch in some way.  To learn more about Winners Circle County Music Publishing, Marketing and Promotions, please go to www.wccmp.com.